NYC Deal

Clover Queen Murphy Cabinet Bed Dark Chocolate
Clover Murphy Cabinet Bed by Night&Day Furniture
Our Clover Murphy Cabinet Bed is a truly instant guest bed. Convert it from handsome cabinet to comfy bed in less than a minute. When all closed up it just takes 10 square feet of floor space. Easy to use, easy to love.
Features:
Large Rolling Storage Drawer
Higher Sleep Platform
Built-in Dual Power/USB module
Solid Hardwood Construction
Shallow Sleep Enclosure
Base packed inside Fully Assembled Murphy Cabinet
Weight Capacity approx. 500lbs
Tri-Fold 6 Inch Premium Gel Memory Foam Queen Mattress (37 lbs)
Dimensions:
Queen Murphy Cabinet Bed: 63.5"W x 23.7"D x 41.1"H (Open 83.1"L)
Weight: 251 lbs
Every set comes complete with two sets of drawer knobs, to assemble per your choice, in either wood or metal (pewter finish).
The Clover Murphy Cabinet Bed comes with a limited 10-year warranty. The supplied mattress is covered by a limited 3 year warranty.
Please note that images are for reference only.

* Offer valid online only and may not be combined with any other promotions. Shipping address must be within the 5 boroughs of NYC. Other restrictions may apply.
Frequently Asked Questions
Product Type:
Wall, Murphy and Cabinet Beds
Manufacturer:
Night & Day Furniture
Origin

:
Malaysia (Mattress Made in China)
| | Clover | Daisy | Sagebrush | Cube |
| --- | --- | --- | --- | --- |
| Sizes Available | Queen | Queen | Queen | Queen |
| Finishes | Cherry, Dark Chocolate, White | Buttercream | Dark Chocolate, Stonewash | Cherry, Dark Chocolate, White, Stonewash |
| Storage Drawer | Yes | Yes | Yes | No |
| USB and Power Outlet | Yes | Yes | Yes | No |
| Shelf Kit | Optional | Optional | Yes | No |
| | | | | |
Night & Day Furniture is the fastest growing futon seller in America. Why...? As you browse this site you will discover that our products are the easiest to assemble and the simplest to operate. You will find that we have a broad range of stylish and well made futon and bedroom collections. Browse our collections and you'll see the tried and true... and the pleasingly new. But where did it all start?
Night & Day Furniture started with an idea of doing something different; and something a lot smarter. You start with wood. That's a great start. You finish it in a warm, appealing range of attractive colors. Put effort into styling, classic styles, familiar styles, novel styles. Bring the idea up in a 3D model, rotate it, tweak it and get it right before you ever cut wood. Offer function and utility. Trays, storage boxes, magazine racks; make it useful, and make these features easy to use. Build it right so it is strong and will last. Construct with mortise and tenon joints like an old timer would. Put a solid warranty behind the product because you are so confident.
Our futon operating system is quick to assemble and easy to operate. Components are made of 100% natural rubber. We don't call our futons convertible sofa sleepers, or casual sleepers, or sofa bed convertibles. We just call them futons; 'cause that's what they are and we're proud of 'em. Today in addition to futon frames we have a complete collection of Bedroom Furniture; and we are still growing.
The whole experience is about bringing you furniture that we would want in our own homes. No kidding. We want our furniture loved and enjoyed for its ease and comfort. We want you, our customer, to tell a friend... you'll do that if you are excited. That's personal!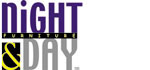 More from Night & Day Furniture