Majestic Comfort Luxe Pillow
Majestic Comfort Luxe Pillow by Primo
Product Specifications:
Memory Foam Pillow
Warranty: 1 year
Dimensions:
Standard: 25" x 17" x 6"
Queen: 34" x 29" x 33"
Please note that images are for reference only.
Manufacturer:
Primo International
As a Top 10 Canadian importer of fine furniture, Primo International is a leader in fine quality leather and fabric furniture. With styles ranging from traditional to uniquely contemporary, Primo International furniture offers a variety of fabric and fine quality leather chairs, sofas, recliners, and customizable sectional sets. Committed to improving your enjoyment of your home, Primo also offers solid wood casual dining sets, functional and stylish futons, and youth furniture. Their collection of mattresses includes the Primo Utopia mattresses, with multiple layers of memory foam designed to give you an exceptional night's sleep and a 20 year prorated warranty for peace of mind. Buy today and experience the quality and comfort of Primo International.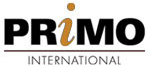 More from Primo International