Greenwood Moss Pillow Cover
Quantity:
Not Available
This item is likely discontinued by the manufacturer and is out of stock.
Please contact us for further assistance.
Greenwood Moss Pillow Cover
Need a Pillow Covers to complete your futon cover set. Prestige Pillow covers are the one you need. From our wide selection of designs and fabrics you will get one you need. All our pillow covers have a matching futon cover.

Pillow Cover Sizes:
-17" X 17"
-20" X 20"
-24" X 24"
-9" X 20"
Please note that images are for reference only.
Frequently Asked Questions
Product Type:
Pillow Sham
Manufacturer:
Prestige Furnishings
Washing Instructions

:
Machine Wash Cold-Line Dry or Spot Clean With Water Based Shampoo Or Foam Upholstery Cleaner.
Customers Also Viewed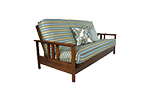 Futon Sets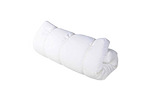 Futon Mattresses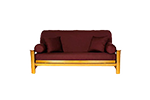 Futon Covers
Since 1997, the name Prestige Furnishings has been synonymous with quality, comfortable, high value futons, futon covers and functional furniture. They know that customers have many choices. That's why they work so hard to make sure that we're not merely a choice, but your best choice.
Whether you need a slip cover for a cot, chair, bed or a multitude of other things Prestige Furnishing has something for everyone! Featuring three sided zippered closure to make sure it fits snuggly on all of your pieces. Prestige offers covers for everyone's needs and promises to impress your visitors. Update your furniture today with stylish slip covers or pillows from Prestige Furnishings.
Prestige is a trusted name in furniture industry.

More from Prestige Furnishings