Flat Arm Mission Amish Made Futon Frame
Made to Order - Real American Wood
Quantity:
Flat Arm Mission Futon Frame by Comfort Pure
Hand Made in Pennsylvania by Amish Craftsmen
Features:
American Made Furniture
Natural Hand Rubbed Linseed Oil Finish
NO VOC and is safe for Organic Homes
High-Quality American Oak Utilizing Strict Standards Of Sustainable Forest Management
Mortise and Tenon Construction, Solid Joinery Methods
Lifetime Warranty
Waterbase Glues
Chemical Free
Dimensions:
Sofa: 80"D x 37"D x 35.4"H
Sleeper: 80"D x 54"D
Please note that images are for reference only.
Suggested Category

Get a complete
Futon Set
and save. Futon sets include a frame, a mattress, and a futon cover of your choice. We'll even include a
Non-Slip Pad
at no additional cost.
Product Type:
Futon Frames
Manufacturer:
Comfort Pure
Warranty

:
Lifetime Warranty
Size

:
Chair, Full, Loveseat, Queen
Finish/Color

:
Light Brown
Customers Also Viewed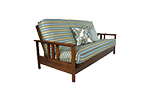 Futon Sets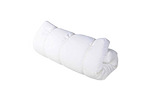 Futon Mattresses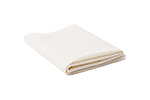 Non-Slip and Grip Pads
Long before it became "the right thing to do", the Amish were environmentally conscious. Traveling by horse and buggy, living without electricity, canning food from their own gardens... living "green" comes naturally in the Amish culture.
Amish craftsmen have always respected the natural materials they use. Hardwoods are purchased only from environmentally responsible suppliers who practice sustainable forestry in a socially beneficial manner. Since their hardwood sources are located within relatively close proximity, fuel and shipping costs are minimized, meaning Amish craftsmen leave a significantly smaller carbon footprint than manufacturers who import resources from overseas.
The Amish believe that no lumber should be wasted. Often, neighbors share smaller wood pieces that they can't use. Scraps are used to heat homes and shops. Even the sawdust is shared with local farmers for use in livestock bedding.
Perhaps their "greenest" practice is that the Amish make furniture that's built to last, furniture passed from generation to generation. In fact, if it ever leaves your family home, it's far more likely to end up in a museum than a landfill.
Comfort Pure bedding and mattresses contain the purest and best materials available. Our products are made of 100% organic cotton, pure wool, natural fabrics and wood. All materials used are U.S. grown and raised. Organic Cotton is grown without pesticides or chemical fertilization and certified by USDA and TDA.
We don't use any chemicals and lovingly make our products in the USA.