6000 Mattress Oregon Trail Java
6000 Mattress by Kodiak
No flip mattress design containing active support technology coils with insulator pads. Each mattress contains 1.5" of high density foam and 20 pounds of lofted cotton with each mattress also meeting all CSPC Flammability Standards. Features a 276 coil unit with 13 gauge springs.
Dimensions:
Full: 75" x 54" x 8"
Box Dimensions: 59" x 13" x 13"
Weight: Full - 60 lbs, Queen - 70 lbs
Made in the USA.
Please note that mattress sizes and images are for reference only.
Warranty

:
5 Year Prorated Warranty
Mattress Type

:
Futon Mattress
Customers Also Viewed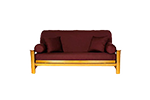 Futon Covers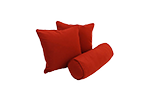 Throw Pillows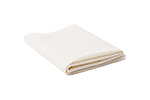 Non-Slip and Grip Pads
World Salvage was founded in 1986 when Greg Meitz opened a furniture retail location in Minneapolis, Minnesota. In 1989 his son Patrick converted the retail business into a furniture wholesale business called Minneapolis Furniture.
Patrick's brother David joined the wholesale business in 1992. Shortly after David's arrival, the company began manufacturing mattresses, box springs, and futon mattresses.
In 1997 Minneapolis Furniture changed their business name to Kodiak Furniture, which reflected the rustic nature of many of their products. Today Kodiak Furniture continues manufacturing mattresses, as well as futon mattresses. In addition to mattress production, Kodiak acts as an import broker for futon frames and other similar specialty sleep products.