Washington Futon Frame Rustic Gray
A sturdy Indonesian Hardwood has been carefully selected to provide the most stability of any frame while still being reasonably priced. Each frame has lightweight pieces and easy to follow instructions for a simple construction process that anyone can complete.
Features:
Solid hardwood construction
Converts to standard full size bed
No tools needed for easy assembly
Sofa height seating
Plantation grown hardwood
Sit, lounge, and sleep postion
Dimensions:
Full Size: 83.5" x 39" x 32.5"
Full Size Bed: 83.5" x 54.5" x 24"
Please note that images are for reference only.
Suggested Category

Get a complete
Futon Set
and save. Futon sets include a frame, a mattress, and a futon cover of your choice. We'll even include a
Non-Slip Pad
at no additional cost.
Product Type:
Futon Frames
Assembly

:
Moderate ~60 Minutes
Customers Also Viewed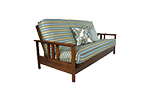 Futon Sets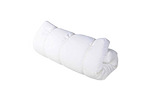 Futon Mattresses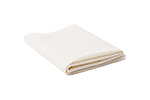 Non-Slip and Grip Pads
World Salvage was founded in 1986 when Greg Meitz opened a furniture retail location in Minneapolis, Minnesota. In 1989 his son Patrick converted the retail business into a furniture wholesale business called Minneapolis Furniture.
Patrick's brother David joined the wholesale business in 1992. Shortly after David's arrival, the company began manufacturing mattresses, box springs, and futon mattresses.
In 1997 Minneapolis Furniture changed their business name to Kodiak Furniture, which reflected the rustic nature of many of their products. Today Kodiak Furniture continues manufacturing mattresses, as well as futon mattresses. In addition to mattress production, Kodiak acts as an import broker for futon frames and other similar specialty sleep products.