P Series Thyme Cherry Platform Bed
P Series Thyme Cherry Platform Bed by Night & Day Furniture
The Thyme Bed is like a fresh breeze with the windows open. Light and trim, dress it up, Thyme goes with everything.
Have we got something really, really different for you. Our Folding Footboard Bench is so cute I'd forgive you if you forget just looking at it how useful it is. For starters, the Folding Footboard Bench is out of your way when it's not needed. When you want it, it is up and working in an instant. It's a dressing bench to lay your clothes on. It is a trunk top which you can pull your bedding overflow onto. It's also a great place to sit when you don't want your spread all messed up -- kids! Keep extra pillows on it. Really, use it for just about anything. Haven't tried the TV and DVD player yet, but why not.
The Footboard Panel is a wonderful Night and Day Furniture innovation, and practically essential if you are using drawer storage underneath a bed. The panel gives the foot of your bed a clean and finished look, hiding the side of the drawers from view.
Add the optional Footboard Panel to the foot of your bed, for the perfect storage ensemble. Don't forget you can put drawers on both sides of your bed for additional storage!
Packed two drawers per box.
Use Full size drawers for bed sizes: Twin and Full.
Use Queen size drawers for bed size: Queen and King
All Spices Bedroom Collection items come with a limited 10 year warranty.
Available Colors:
Cherry
Medium Oak
Natural
Dark Chocolate
White
Optional Accessories:
Footboard Panel
Footboard Bench
Drawers
Dimensions:
Twin: 46"W x 82"D x 35"H
Full: 61"W x 82"D x 35"H
Queen: 67"W x 87"D x 35"H
King: 85"W x 87"D x 35"H
Please note that images are for reference only. Mattress has to be purchased separately if not stated otherwise.
Manufacturer:
Night & Day Furniture
Warranty

:
10 year warranty
Size

:
Twin, Full, Queen, Eastern King
Maximum number of search results has been reached, first 1000 results returned.
Night & Day Furniture is the fastest growing futon seller in America. Why...? As you browse this site you will discover that our products are the easiest to assemble and the simplest to operate. You will find that we have a broad range of stylish and well made futon and bedroom collections. Browse our collections and you'll see the tried and true... and the pleasingly new. But where did it all start?
Night & Day Furniture started with an idea of doing something different; and something a lot smarter. You start with wood. That's a great start. You finish it in a warm, appealing range of attractive colors. Put effort into styling, classic styles, familiar styles, novel styles. Bring the idea up in a 3D model, rotate it, tweak it and get it right before you ever cut wood. Offer function and utility. Trays, storage boxes, magazine racks; make it useful, and make these features easy to use. Build it right so it is strong and will last. Construct with mortise and tenon joints like an old timer would. Put a solid warranty behind the product because you are so confident.
Our futon operating system is quick to assemble and easy to operate. Components are made of 100% natural rubber. We don't call our futons convertible sofa sleepers, or casual sleepers, or sofa bed convertibles. We just call them futons; 'cause that's what they are and we're proud of 'em. Today in addition to futon frames we have a complete collection of Bedroom Furniture; and we are still growing.
The whole experience is about bringing you furniture that we would want in our own homes. No kidding. We want our furniture loved and enjoyed for its ease and comfort. We want you, our customer, to tell a friend... you'll do that if you are excited. That's personal!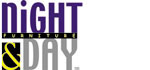 More from Night & Day Furniture