Green All Cotton Boulder Style Firm (NFR) Mattress 5 Inch
Green All Cotton Boulder Style Firm (NFR) Mattress
Made of 100% Green Cotton.
A favorite with our European customers since it is made in similar styles as made in those countries for centuries.
It contains about 15% more cotton and twice as many tufts than our standard Green Cotton Mattress
This mattres is the firmest mattress we make. The surface is flat, firm, and very supportive.
The Boudler Cotton is hand made in the same style as the firm mattresses that have been made for centuries in India and Japan.
We recommend this mattress to be used with: platform beds or box-springs. Not recommended to be used with bi-fold or tri-fold frames.
Flame retardant: none.
Made in USA
You will need to send us a Doctor's Prescription to get this mattress.
After you purchase this mattress, please fax, mail, or email a copy of a prescription from your medical doctor-we cannot ship your mattress until we receive the prescription. The note must say something to the effect of: "My patient requires a chemical free mattress."
Mattress Components
Green Cotton. All natural cotton, unbleached and unprocessed, conventionally grown in the USA.
Because White Lotus Home does not add perfumes, formaldehyde, or dyes to our natural fibers and materials, some of our items will retain their natural scent.
Please note that mattress sizes and images are for reference only.
White Lotus turnaround time is 4-6 weeks for the mattresses, toppers and duvets. Custom-made orders may take longer.
Suggested Add-on

Futon Grip Strips
is a necessary item for high performance futons. Grip Strips effectively keep your futon mattress in place and keep it from sliding down in the frame.
Manufacturer:
White Lotus Home
Mattress Construction

:
Cotton
Size

:
Chair, Twin, Twin XL, Full, Loveseat, Queen, Eastern King, California King, Cot, Twin Lounger, Full Lounger, Chair Lounger, Queen Lounger
Mattress Type

:
Natural Mattress, Futon Mattress
Customers Also Viewed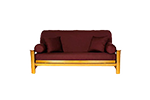 Futon Covers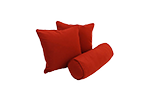 Throw Pillows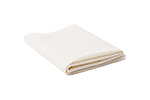 Non-Slip and Grip Pads
Handmade in the USA - Standard & Custom Mattresses
We have many options, some are filled with 100% Organic cotton inside out, while others are green and eco-friendly and can even include other fibers like wool and Natural Latex to better meet your desired comfort level. White Lotus Home mattresses are available in standard sizes. We also custom make cushions, covers, and pillows to your specifications. Our mattresses normally last 7-10 and even 15 years or more and some customers have kept our futons and mattresses for over 20 years. It is recommended to review and consider changing your mattress every 10 years.
Bed mattresses are made standard at 6 inches thick whereas Futon mattresses are made 5 inches thick. You can also order any White Lotus mattress up to 8 inches thick.
Care
We recommend you flip your White Lotus Home mattress approximately every three months if placed on a slatted surface, and every month if on a solid surface (like a box spring) to avoid compaction and allow the materials to air out.
We always recommend spot cleaning our mattresses — never saturate them with any liquid. To spot clean, we suggest a mild solution of three parts water to one part vinegar in a spray bottle, but for particularly stubborn spills, a mild detergent is perfectly fine to add to the bottle as well. Always ensure your mattress is thoroughly dried after a spot cleaning, either by using a hair dryer or placing it in the sun to air out.
White Lotus Home carries both Organic and green products that cater to luxury, eco-friendly, and affordable markets. Our core mission has been, and will continue to be, to offer affordable bedding that is safe from chemical toxins, crafted in a way that will foster environmental stewardship, and adhere to fair labor standards. White Lotus Home is a leader in wholesale organic and natural bedding products. We distribute to massage schools, yoga practitioners, furniture stores; currently our products are available in 20 states through various retailers including Whole Foods Market in Austin and Dallas Texas, Hardwood Artisans of Virginia and Bedworks of Maine.
All White Lotus Home products are handcrafted with the finest natural and organic materials. We've been making each piece by hand since 1981, ensuring that all our items are of the quality you'd expect from a company that's been handcrafting products for almost 30 years. White Lotus products are free of off-gassing toxins that are present in many typical bedding products. Our mattresses are made one at a time in style similar to traditional futon mattresses. The cotton is layered by hand and quilted with a long, thin needle to ensure that the batting will not shift. We offer a variety of styles to accommodate your specific comfort level, and everything we make is available in certified organic!

More from White Lotus Home