Ginger Twin Full Bunk by Night&Day Furniture
Catch me if you can, I'm the Ginger-bed kid! Okay, sorry, that's pretty bad... But this Twin Full Bunk Bed really is the best, it's sweet! The Ginger Twin Full Bunk speaks for itself; just think of the sheer kid capacity!
The Ginger Twin Full Bunk Bed gives you all the comfort, style and quality you expect from a Night and Day Furniture product. Bunk Beds are notorious for cheap construction but not ours! Our handsome Ginger Twin Full Bunk maintains all our top construction and finishing standards, while remaining a great competitive value.
All Spices Bedroom Collection items come with a limited 10 year warranty
Please note that images are for reference only. Mattresses, trundles and drawers are not included and have to be purchased separately.
Product Type:
Bunk and Loft Beds
Manufacturer:
Night & Day Furniture
Dimensions

:
83"W x 59"D x 68"H
Finish/Color

:
Light Brown, White, Brown, Dark Brown
Night & Day Furniture is the fastest growing futon seller in America. Why...? As you browse this site you will discover that our products are the easiest to assemble and the simplest to operate. You will find that we have a broad range of stylish and well made futon and bedroom collections. Browse our collections and you'll see the tried and true... and the pleasingly new. But where did it all start?
Night & Day Furniture started with an idea of doing something different; and something a lot smarter. You start with wood. That's a great start. You finish it in a warm, appealing range of attractive colors. Put effort into styling, classic styles, familiar styles, novel styles. Bring the idea up in a 3D model, rotate it, tweak it and get it right before you ever cut wood. Offer function and utility. Trays, storage boxes, magazine racks; make it useful, and make these features easy to use. Build it right so it is strong and will last. Construct with mortise and tenon joints like an old timer would. Put a solid warranty behind the product because you are so confident.
Our futon operating system is quick to assemble and easy to operate. Components are made of 100% natural rubber. We don't call our futons convertible sofa sleepers, or casual sleepers, or sofa bed convertibles. We just call them futons; 'cause that's what they are and we're proud of 'em. Today in addition to futon frames we have a complete collection of Bedroom Furniture; and we are still growing.
The whole experience is about bringing you furniture that we would want in our own homes. No kidding. We want our furniture loved and enjoyed for its ease and comfort. We want you, our customer, to tell a friend... you'll do that if you are excited. That's personal!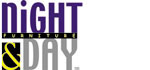 More from Night & Day Furniture