Tudor Chesapeake Futon Frame
Quantity:
Not Available
This item is likely discontinued by the manufacturer and is out of stock.
Please contact us for further assistance.
Tudor Hardwood Futon Frame
Frame Dimensions:
Full Size: Sofa 87.5"L x 37"D x 34"H; Bed 87.5"L x 57"D x 34"H
Queen Size: Sofa 92.5"L x 38"D x 37"H; Bed 92.5"L x 58"D x 37"H
Chair Size: Sofa 41"L x 37"D x 34"H; Open 41"L x 54"D x 34"H
Twin Lounger Size: 51.5"L x 37"D x 34"H; Open 51.5"L x 75"D x 34"H
Full Lounger Size: 66.5"L x 37"D x 34"H; Open 66.5"L x 75"D x 34"H
Frame Features:
Accommodates 2 sliding drawers under the frame
3 lock positions (couch, lounge and bed)
Larger stretcher rails for better support
Steel plates on front & back stretcher bars
Friendly assembly instructions
Available Finishes:
Urban Oak
Chesapeake
Java
Rosewood
Items Included:
Futon Frame Only
Mattress, Pillows and Covers sold separately
Please note that images are for reference only.
Suggested Category

Get a complete
Futon Set
and save. Futon sets include a frame, a mattress, and a futon cover of your choice. We'll even include a
Non-Slip Pad
at no additional cost.
Product Type:
Futon Frames
Manufacturer:
J&M Furniture
Size

:
Chair, Full, Queen, Twin Lounger
Customers Also Viewed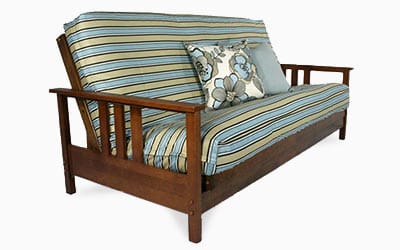 Futon Sets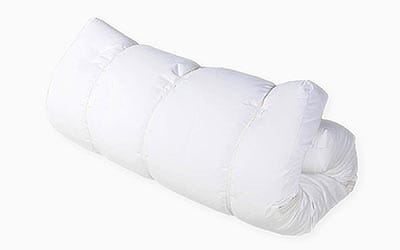 Futon Mattresses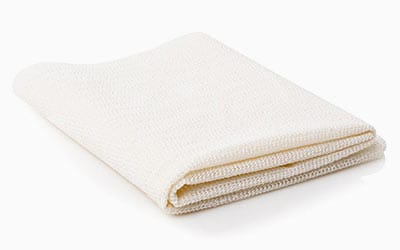 Non-Slip and Grip Pads
J&M Furniture was founded in 1993 to bring a quality source for futons and mattresses. A lot of places have come and gone since and they continue to offer their quality products at great prices.