Omega Folding Bed by Sunset
Omega Folding Bed With Adjustable Back. The Omega Folding Bed comes with a Spring Orthopedic Mattress 4 Thick, providing your overnight guests with the benefits of a sturdy, durable bed frame and an ultra-comfortable mattress that supports their back, taking the stress off of the muscles in the lower and upper back. Providing revolutionary, novel mattress support along with the highest quality of mattresses, this folding bed is the one for you and your guests.
The perfect combination of form and function, The Omega Folding Bed is an ideal way to be prepared for any overnight guests. Compact and mobile, this bed folds around the middle, allowing you to close it up and easily store it in any small storage space that you might have. With 4 Casters, the bed can be moved to new locations, whether you're putting it away or just opening it up. With support bars on both ends of the bed, you can be sure that the bed is stable and sturdy. The 12 support slats underneath the mattress guarantee evenly distributed support, providing a good night's rest to any guest.
The Spring Orthopedic Mattress takes all of the strain of your back, allowing your family, friends, etc. to get a full nights rest. By providing the correct support for your back, the Orthopedic Mattress guarantees a night of back relaxation and resting sleep.
The Omega Folding Bed is the highest quality compact, folding bed on the market. By providing the same support tactics you are used to expecting from your own personal bed, the Omega simulates the feel of home. This bed is by far the most comfortable you will be able to find.
Features:
Strong Construction
Compact and versatile
No Assembly Required
Dimensions:
Closed Position: W37"x L20.6" x H41.6"
Bed Position: W36"x L74" x H18"
Mattress Thickness: 6"
Please note that images are for reference only.
Product Type:
Folding Beds
Manufacturer:
Sunset International (Istikbal)
Dimensions:
W35.4"x L75.6" x H17.7"
Since its establishment in 1957 and based on years of experience attained from a 50 year long success story, Sunset International (Istikbal) has succeeded in becoming the furniture sector leader, and takes a deserved place amongst Turkey's most respected brands in terms of selection, unique designs and a commitment to quality. Sunset International (Istikbal) adds value to the sector and creates new venues.
Sunset International (Istikbal)'s consumer oriented approach helps reflect the sectors needs and expectations on the product in every sense. They go to great lengths to keep up to date with home decoration and forecast future trends so that we can continually develop our production and service processes. By blending years of experience in the sector with innovative designs, modern production and marketing approach, Sunset International (Istikbal) seeks to raise the bar in the furniture sector.
Sunset International was established to provide quick service, high quality product, and value-based prices for US based clients. Sunset International (Istikbal) has a long history of great product being delivered with great service. Sunset is just another proof of their commitment to quality service and product. The focus is on selection, and value.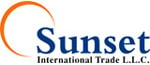 More from Sunset International (Istikbal)