Serta Chestnut 8 Inch Futon Mattress with Foam Core
Serta Chestnut 8 Inch Futon Mattress with Foam Core by Serta
Features:
8 Inch Premium Cotton/Poly Fiber fill with 2" High Density Foam Core
Premium Cotton Duck Casing
Height Approximately 8 Inch
Available in Twin, Full and Queen
5 Year Warranty
Made in America
Compression Packed
Rolled and packaged in 4mil plastic bag then boxed for extra strength
Twin Size: 18 Inchx18 Inchx40". Weight 35 Lb.
Full Size: 18 Inchx18 Inchx58". Weight 40 Lb
Queen Size: 18 Inchx18 Inchx63". Weight 44 Lb.
Dimensions:
Twin: 39" x 75"
Full: 53" x 75"
Queen: 60" x 80"
Please note that mattress sizes and images are for reference only.
Manufacturer:
Serta by Wolf Corp
Warranty

:
5 Year Warranty
Mattress Construction

:
Cotton, Foam
Mattress Type

:
Futon Mattress
Customers Also Viewed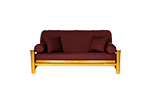 Futon Covers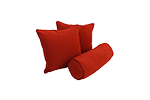 Pillow Shams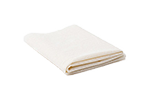 Non-Slip and Grip Pads
Welcome to the oldest mattress manufacturer in the United States under continuous family ownership. We began our corporate walk when Grant was in the White House and have been located in Ft. Wayne, Indiana for our entire history. We bring to your home our five generations of expertise in developing and building the most comfortable and durable bedding.

More from Serta by Wolf Corp