Nova 12 Inch Memory Foam Mattress
Nova 12 Inch Memory Foam Mattress by Enso
The Nova Firm memory foam mattress features a Tencel®, poly cover over a layer of premium Enso luxury firm memory foam and the additional layer of Airflow Pressure Relief Memory Foam allows increased ventilation to help maintain the optimum sleeping environment. The support base is created from a layer of ultra high density polyurethane foam that provides a durable and supportive base.
What Makes "Nova" Unique?
Removable Tencel Cover: Tencel is stronger than cotton, provides better ventilation, deters bedbugs, and is anti-bacterial. Removable cover allows for professional cleaning.
Premium Memory Foam: Premium Memory Foam reduces body pressure points, conforms to each individuals shape and improves comfort.
Premium Air Flow: Pressure Relief Foam: APR reduces body pressure and increases ventilation for a cooler more restful sleep
HD Border Edge Foam: Foam Encased Border Edge provides for a 10% greater sleep surface
HD Base Foam: High Density Polyurethane Foam provides optimum support and durability
Warranty: Enso Warranty is 20 years (10 full and 10 prorated)
Available Sizes: Queen, King
Please note that mattress sizes and images are for reference only.
Suggested Add-on

Fully protect your mattress by using
Protect-A-Bed
Bedding Protectors. Protect-A-Bed protectors give you a complete bedding solution for your mattress, box spring and pillows. You'll rest easy knowing you have a healthy, allergy free or bed bug free sleep zone.
Manufacturer:
Enso Sleep Systems
Mattress Construction

:
Foam, Memory Foam
Size

:
Full, Queen, Eastern King
Mattress Type

:
Conventional Mattress
Technology in Step With Nature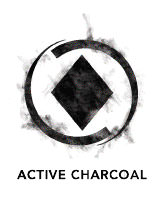 Fights odors, filters harmful elements, resists mold and mildew.
Naturally therapeutic topical that encourages healthy skin and promotes calmness.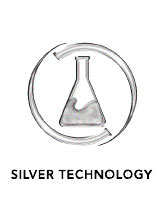 Kills 99.9% of all bacteria and harmful dust mites.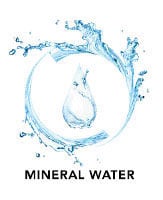 Naturally deodorizes, freshens, and cleans.
Freshens, purifies and neutralizes harmful allergens, pollen, and airborne particles.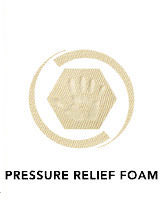 Through technical foam engineering Airflow Pressure Relief Foam reduces body pressure.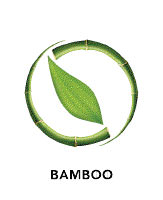 Natural renewable cover, reduces body heat transfer and adds additional sleep comfort.
Enso memory foam mattresses, pillows and mattress foundations are built to stay clean and keep your sleeping environment fresh. We are devoted to creating sleep environments that keep you healthy and balanced.
Enso is a word that means circle and symbolizes enlightenment, strength, elegance, the universe, and the moment when the mind is to simply let the body and the spirit create. It is the expressive movement of the spirit at that time. The achievement of Enso is derived from the spirit and the peaceful, restful needs of each individual.
At Enso we believe that better products require better materials. We believe that some of the best materials in the world are natural, and we can avoid processes that could damage the health of our people, and those that come in contact with our products. We believe that personal health (mental, physical, and emotional) is important for our customers. Therefore it is important to us. We are focused on employing processes and natural technologies that lead to cleaner products. We are conscious of our responsibility for the environment in which we work and live. By compressing our mattresses and rolling them shipped in cartons, we can reduce the carbon emissions per unit needed in transportation versus traditional mattress manufacturing.
Our sleep systems provide you with a healthier night's sleep by use of advancedtechnology in memory foam bedding. We use this technology and materials from natureto create mattresses that stay cleaner longer.

More from Enso Sleep Systems