Sunrise Premium Futon Frame
Sunrise Premium Futon Frame by Night&Day Furniture
The Premium Collection is about giving you everything. Novelty, fresh attractive styling, utility, smart cool construction, and not least our SHOE FITTINGS® GOLD operating system.
Quickest and easiest assembly
SHOE FITTINGS® GOLD operating system comes with every Premium model. See what others are saying about the industry-leading SHOE FITTINGS® futon hardware. Go to our press release in Futon Life Magazine
The patented Sea Horse® gives you quick drop-in and snap-on assembly.
The patented Snapper® gives you quick snap-on assembly and easy front conversion.
The patented Thumnut® for easy assembly of arms to the frame.
Most trouble-free futon converting system.
SHOE FITTINGS® GOLD operating system allows easy conversion from sofa to bed, and back to sofa, all operated from the front, all in a few quick steps. Take SHOE FITTINGS® for a spin.
Nested body packing. Seat and Back Decks are fully assembled right out of the box.
Our models are beautifully finished with automated and hand-rubbed techniques for a rich and durable finish.
Our Frame Construction is big and strong, as example:

4 1/2" wide This-Side-Up® Stretcher Rails
Mortise and Tenon user-assembly construction
Mortise and Tenon glue construction of platform slats into frame
All solid plantation grown wood

All frames are drawer height and sofa angle.
Clear, completely illustrated assembly instructions.
Handy pouch, sticks on inside rail, to keep your allen key and assembly instructions.
10 year limited warranty.
Available Sizes:
Chair
Twin Lounger
Loveseat Lounger
Full
Queen
Our Premium Collection wood futon frames are made strong and smart. Built with the finest plantation grown materials and constructed with traditional woodworking good sense, the Aurora is a piece of furniture that will last for years to come. All Premium Collection items come with a limited 10 year warranty.
Download Instructions
Arm Box Instructions
Body Box Instructions
Operating Instructions

Please note that images are for reference only.
Suggested Category

Get a complete
Futon Set
and save. Futon sets include a frame, a mattress, and a futon cover of your choice. We'll even include a
Non-Slip Pad
at no additional cost.
Product Type:
Futon Frames
Manufacturer:
Night & Day Furniture
Warranty

:
10 Years Limited Warranty
Size

:
Chair, Full, Loveseat, Queen, Twin Lounger
Finish/Color

:
Light Brown, Brown, Dark Brown
Customers Also Viewed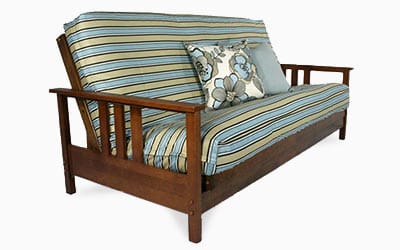 Futon Sets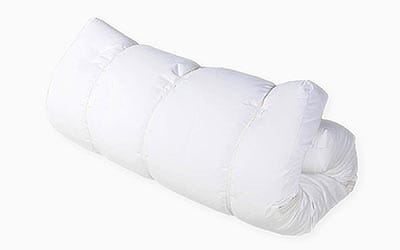 Futon Mattresses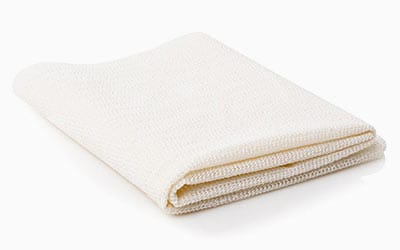 Non-Slip and Grip Pads
Night & Day Furniture is the fastest growing futon seller in America. Why...? As you browse this site you will discover that our products are the easiest to assemble and the simplest to operate. You will find that we have a broad range of stylish and well made futon and bedroom collections. Browse our collections and you'll see the tried and true... and the pleasingly new. But where did it all start?
Night & Day Furniture started with an idea of doing something different; and something a lot smarter. You start with wood. That's a great start. You finish it in a warm, appealing range of attractive colors. Put effort into styling, classic styles, familiar styles, novel styles. Bring the idea up in a 3D model, rotate it, tweak it and get it right before you ever cut wood. Offer function and utility. Trays, storage boxes, magazine racks; make it useful, and make these features easy to use. Build it right so it is strong and will last. Construct with mortise and tenon joints like an old timer would. Put a solid warranty behind the product because you are so confident.
Our futon operating system is quick to assemble and easy to operate. Components are made of 100% natural rubber. We don't call our futons convertible sofa sleepers, or casual sleepers, or sofa bed convertibles. We just call them futons; 'cause that's what they are and we're proud of 'em. Today in addition to futon frames we have a complete collection of Bedroom Furniture; and we are still growing.
The whole experience is about bringing you furniture that we would want in our own homes. No kidding. We want our furniture loved and enjoyed for its ease and comfort. We want you, our customer, to tell a friend... you'll do that if you are excited. That's personal!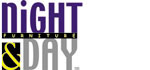 More from Night & Day Furniture